Roaming Rock Marina
1 Marina Drive,
Roaming Shores OH, 44084
Tel: 440-563-5662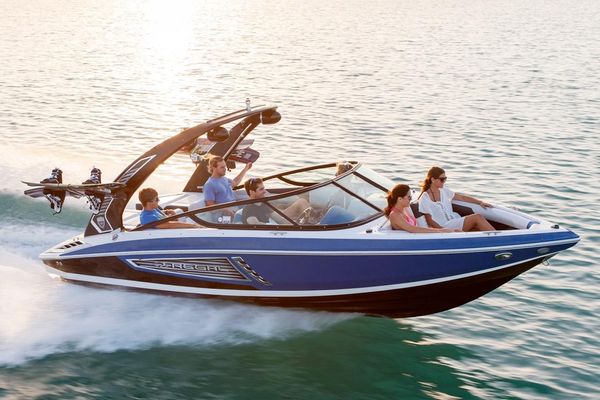 2019 Regal 21 RX Bowrider
The Regal 21 RX provides an unforgettable thrills for everyone whether you like riding boat or behind it. Accommodate up to 10 passengers with a spacious bow and cockpit, while wave-riders will enjoy being pulled by the foldable PowerTower that includes swiveling board racks for their gear. Adrenaline comes standard with the 21 RX.